The concept of virtual offices originated in the Executive Suite industry and has been around since the 1990s. It's popular among startups and small businesses, and it's growing in popularity as more businesses try to work remotely. So, what is a virtual office exactly, and how does it work?
A virtual office allows businesses to have a postal address and provide services without having to have a physical location. It provides administrative services, communications, videoconferencing, and other work functions via the internet. People can work from anywhere and still have an official address for their company without having to worry about renting.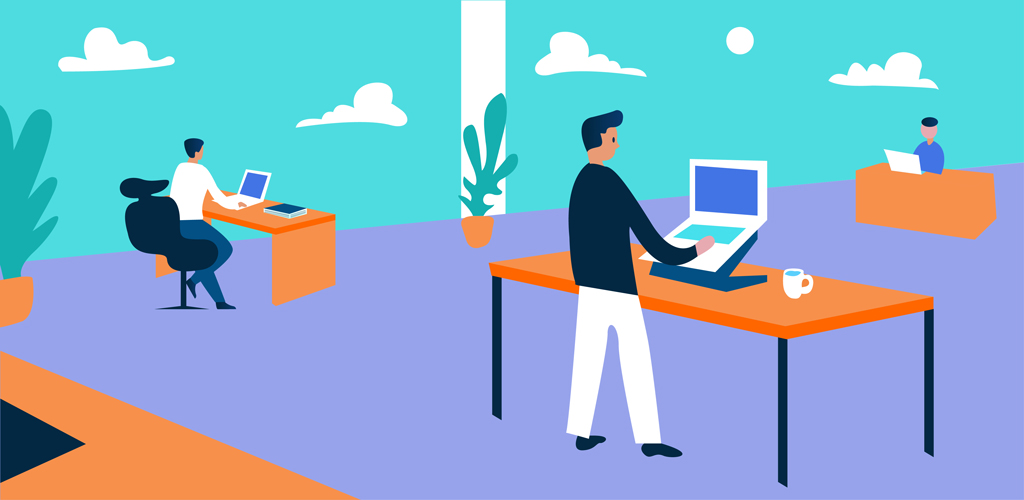 5 Key Advantages of Using Virtual Offices
Virtual offices offer a variety of useful services to almost all businesses. It has empowered entrepreneurs, startups, and young businesses alike. The low cost and flexibility of these virtual office spaces have attracted a large number of business owners. Given the beneficial advantages that come with using virtual offices, it's easy to see why.
If you're a business owner and you're still not sure if a virtual office is right for you, here are some key advantages that you'd surely want to know. 
1. Maintain Your Privacy with Virtual Offices
Since a virtual office provides your business with a postal address, it helps you keep your home address private. It is helpful for business owners who make use of their homes as their inventory storage or workplace.
If you have a business website and want to look more credible, an official address will help you. Keep in mind that you need a Ho Chi Minh city address for you to register your business in the country. However, you wouldn't want to put your home address for strangers to see, right? Not only do you risk your privacy, but you're risking your security as well. This is not recommended especially if you're living with your family. 
Having a virtual office enables you to have a business address and maintain your privacy.
2. Make the Best First Impression
More people nowadays do their research first before buying a product or a service. They take in as much information as they can before making a decision. That is why your business must make the best first impression. You want people to see you as trustworthy, professional, and overall credible.
What do you think potential customers will assume when they see no office addresses or phone numbers on your calling cards versus if there are? More importantly, a home address does not exactly give a good first impression.
Furthermore, when your business is home-based, you might find it difficult to hold meetings. It's hard to find a physical location that is accessible and can accommodate all employees. Using a virtual office eliminates that problem because it provides you with a space for meetings. As a business owner, you also need to make a great impression among your stakeholders. By renting a virtual office, you can conduct meetings professionally, which will boost your company's reputation.
3. Accessibility to Business Support and Other Space
Fortunately, virtual offices can provide your business the support it needs! When you have a virtual office, you gain access to a fully functional receptionist or administrative team. The business support provided ranges from handling phone calls and emails to managing parcels and couriers! There's no need to worry about finding new employees; all you need is the onsite support the virtual office already provides. 
Now that general administrative tasks are out of the way; you can comfortably shift your focus onto growing your business. As your business grows, a virtual office will give you the support you need to scale it up. You can conveniently establish other site locations and provide support without worrying about physical relocation. Plus, you get to reallocate the necessary resources towards the more critical aspects of your business!
4. Focus on More Pressing Matters
Because you have less on your mind, you can focus more on pressing matters. Additionally, you can use the postal address of your virtual office for official business registration purposes. Did you know that you can also hand over that gruesome task? That's right!
Other than that, virtual offices make staff training much more effortless. Apart from meeting rooms, virtual offices can serve as a staff training hub. No more worrying about staff training! Speaking of meeting rooms, virtual offices help increase productivity at work. Need to conduct a productive strategic planning space? Use a virtual office.
5. Improve Your Bottom Line
Renting a physical office is challenging in many ways, including the tedious agreements and contracts you have to fulfill. More often than not, some rentals will require a year-long contract or more, forcing you to stay regardless of what happens. Don't forget the paperwork involved when you need to move out within the duration of your contract. Imagine how costly that would be for your business.
If you dislike these things, then there's good news for you. Virtual offices are cost-effective, more affordable, and customizable! You won't have to chuck out a hefty sum from your budget for long-term contracts for a virtual office. All you have to do is choose the right one for you or call the provider so you can come up with a package that best serves your business!
Who Needs a Virtual Office?
Understandably, there are virtual office advantages and disadvantages that might not be for everyone. It's still an expense that every small business owner must need to think about for their benefit. To paint a clearer picture of who can maximize virtual offices the most, these are usually the type of businesses and professionals that use a virtual office service the most.
Start-Ups

Entrepreneurs/Business Owners

Solopreneurs/Freelancers
Get started with your virtual office now with Metasource, an ISO-certified company committed to giving you flexible workspace solutions. In Metasource, we focus on providing customized solutions that work best for our customers to help them build their operations and business. 
Do you want to find out how Metasource can help grow your business? contact us at info@metasource.co to receive a free consultation, or fill out the contact form below and get a chance to talk to our experts to learn more about the services we provide to get started!