Authorities may reopen select tourist destinations to vaccinated foreign tourists, but the timeline will depend on localities' readiness, including vaccine coverage.
All residents on the island have received one Covid-19 vaccine shot, and the second shots will be administered in November to prepare for the opening, which is expected to be trialed in six months.
The government had earlier approved plans to allow fully immunized tourists from Europe, the U.S., Northeast Asia, Australia, and the Middle East to visit Phu Quoc, stay at sequestered resorts and visit a limited number of tourism spots during the first phase of the reopening.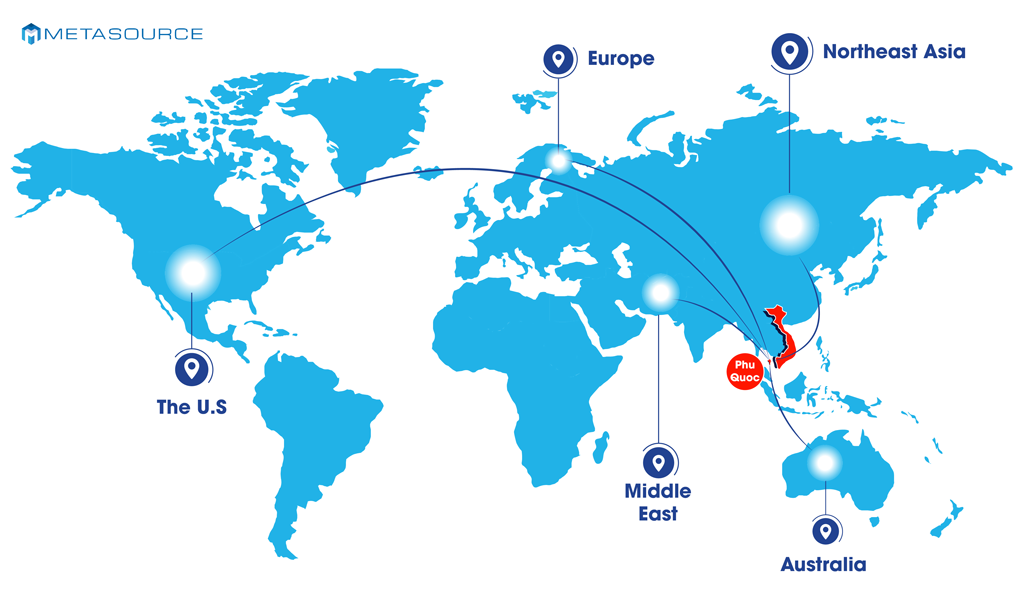 Initially, the government had planned to welcome back foreign tourists to Phu Quoc Island from this month but low vaccination rates forced the island to push back its reopening.
Khanh Hoa Province, home to beach towns Cam Ranh and Nha Trang, is expected to be the next destination in Vietnam to reopen to foreign tourists.
The government closed its doors to vaccinated foreign tourists and canceled all international flights in March last year as a Covid containment measure. Only Vietnamese repatriates, foreign experts and highly-skilled workers are allowed in with stringent conditions.
RELATED: Vietnam Work Permit and Visa Guide for Foreign Workers
Vietnam recorded a 79 percent decline year-on-year in the number of foreign visitors in 2020 due to travel restrictions amid the pandemic.
The nation welcomed just 3.83 million foreign visitors against a record 18 million in 2019, according to official data.
Consult with Metasource Prior 
The travel visa regulations may change from time to time based on the newest situation related to COVID-19 crisis. Therefore, it would be best to consult with a visa specialist; who always keeps up with the latest changes pertaining to visa application, entering Vietnam and quarantine requirements. 
Fill in the form below should you have a plan to visit Vietnam. We will be happy to provide you with professional advice and assistance.