For most technological companies, remote work IT is nothing phenomenal. However, as COVID surges, WFH, known as Working from Home, is no longer by choice. Staying away from the office not only demotivates employees but also challenges companies to monitor their work performance. To solve the problem, we gathered in this article tips and strategies from tech giants in Vietnam to maintain high work performance while remote working.
Why may the quarantine period in Vietnam prolong?
Vietnam is trying its best to have its citizen vaccinated. Today, 1.8% of Vietnamese have received up to one vaccination dose, and only 0.1% of the population is fully vaccinated. According to the National Institute of Hygiene and Epidemiology, by the end of 2021, 70% of Vietnamese citizens will be vaccinated. Until the estimated time of complete vaccination in 2022, you can keep track of Vietnam's vaccination process
here
.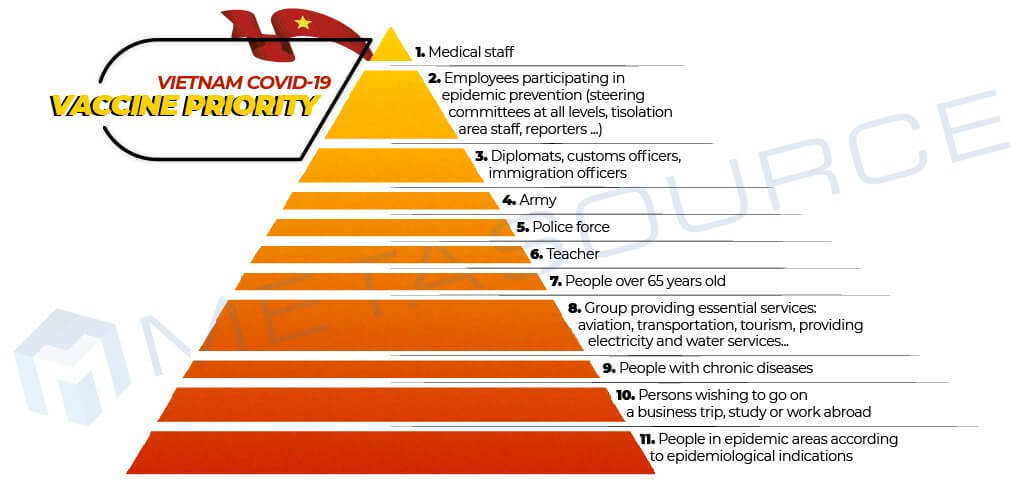 Advantages and disadvantages of remote work?
Remote work has been more accessible than ever. Our economy is stepping into Industry 4.0 when many professions allow workers to work wherever they want. Yet, since WHO announced the pandemic, remote work is the new cure for businesses to cope with COVID.
Corporations raced to contain the spread of Covid-19 by turning on socially distant mode, prevent unnecessary face-to-face interactions while waiting for vaccination. This method proved to be effective as countries like the USA have gone back to the "new normal." Besides medical reasons, having a workspace at your living home also allows you to "go to work" within seconds instead of hours in traffic. More than that, restricting social interaction will enable workers to reduce workplace drama, potentially reducing work productivity and satisfaction. Thus, with more time available in hand, employers working from home become their bosses. As a result, working time becomes more flexible, and workers can enquire more works to bucket extra income.
However, remote work quickly turns into a nightmare for most workers as the fine line between working and relaxing is hard to define. As the living and working environment blended, we figured ourselves washing dishes or cooking while completing code lines. As a result, work becomes a barrier to controlling our lives, and housework distracts us from completing tasks.
How FPT implement a remote work strategy?
So, we looked into how giant tech companies in Vietnam, specifically FPT, accompany their workers through this challenging time. Despite remote work is nothing new for the IT Department, FPT had to make some adjustments as millions of workers turned to work from home.
1. Preparation:
– Before the implementation, FPT circulated three escalated levels of actions so that its employees are mentally prepared to respond promptly.
2. Entering the transformation:
– IT infrastructure upgrade: The companies increased the number of online collaboration platforms such as Zoom, WebEx, BlueJeans.
– Ensure security internet connection: FPT Software ten-timed its capacity for a virtual private network (VPN) and tripled the number of Virtual Desktop Infrastructure (VDI).
– Finally, employee training: FPT Software required all employees to take information security training, follow remote work guidelines, and sign non-disclosure agreements.
Planning to outsource your IT Department to Vietnam, figure out more about the available programming languages
the available programming languages
. To learn how to calculate the annual salary for hiring a remote IT team in Vietnam, contact
Metasource
.